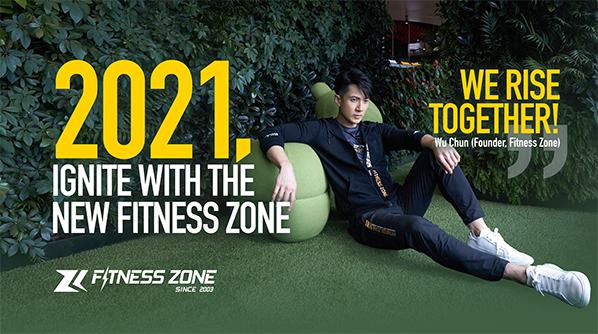 As we glance on 2020, I see a vivid picture of how the lives of many people have changed, including mine.
The global COVID-19 pandemic brought uncertainty, unrest and loss around the globe. And for almost all of us, our daily lives, family time, and work also changed this year. But look at us! By being shaped by challenges, going out our comfort zones, we become resilient and we've made it to the end of this difficult year and for the coming years, that's for sure!
With each passing year, I become prouder of what we thrive for, our achievements and the past 17 years of the foundation of our wellness community centre for all Bruneians and its residents.
Let us choose to remember 2020 as a year of great change and strength for us. We figured and removed obstacles, found new ways to connect, and embraced new approaches to service.
We are not just surviving; we are thriving and we only become stronger!
Most importantly, we continue building relationships and empowering our people and members to transform their own lives, for the better to face 2021 and the upcoming more years ahead with passion, resilience, focus and determination.
From our home and family in Fitness Zone to yours, we would like to bid you and your family, the best years to come. We can't wait to see the good things that 2021 will bring as we change lives through fitness and wellness!
We rise together!
Wu Chun
Founder, Fitness Zone